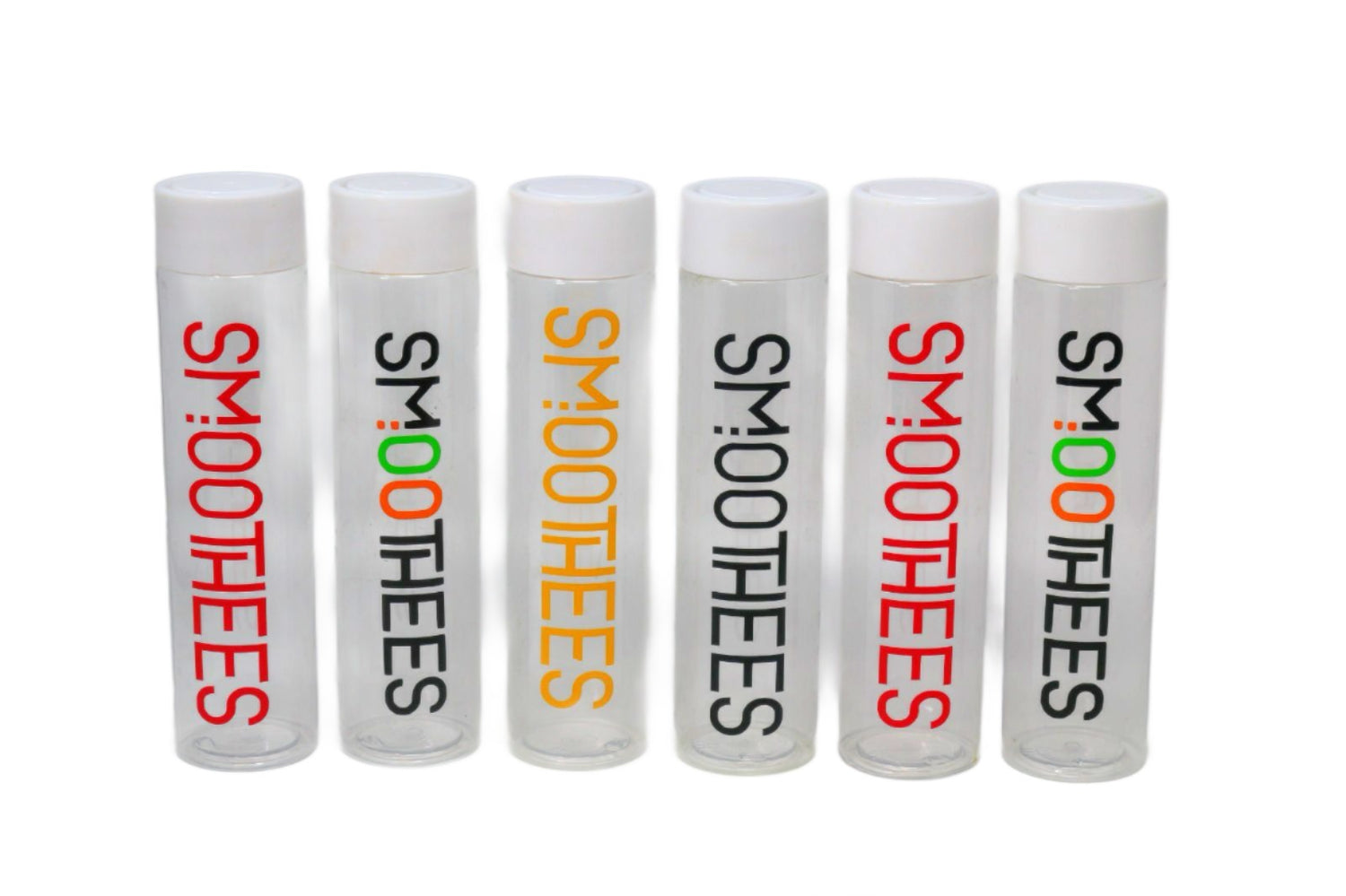 Welcome to the Smoothees Refill Revolution
It's official. Join us in the Refill Revolution. Our Smoothees bottles are reusable and we want to help you reduce plastic waste.
Save 20% off all flavours of Smoothees when you order your refill. Don't throw away your bottles, return them for a refill of any flavour of your choice, as many times as you want. You never have to pay full price again on your favourite juices.
Let's REFILL.
REFILL HERE
How do I preserve my Smoothees?

Smoothees are preserved in the freezer, and will last fully frozen for up to 2 months.. Your Smoothees should be refrigerated as soon as received. They will last 1-2 days in the fridge. If you're not ready to drink them, they should go straight into the freezer. When ready to drink, thaw/defrost in the fridge. Once fully thawed/defrosted, shake the contents of your bottle of Smoothees thoroughly and enjoy. Once opened, consume within a day and do not re-freeze.

Next-Day Delivery on all postal orders?

Yes, all postal orders will be delivered within 24 hours of despatch, straight to your doorstep at home or at work.

Once your order has been processed and is ready to be despatched, you will receive an email and text update on your scheduled delivery. On the morning of your delivery, our courier (DHL) will send your 1-hour delivery slot and tracking update by email and text. This allows you plan your day around your scheduled delivery, and not sit in all day. We care about making your day productive.

What is Smoothees food hygiene rating?

Smoothees scored the highest rating of 5. It is important our clients have peace of mind knowing Smoothees are made in the best hygiene standards.

Your Smoothees are juiced fresh on the morning of despatch, guaranteeing its highest nutrient content. Your Smoothees are boxed and kept in insulated foil packaging and frozen ice packs for the transit time to your doorstep. Your Smoothees will arrive chilled.
Founder, SMOOTHEES
As a first-time entrepreneur, building the brand SMOOTHEES has been an interesting journey. What started as an idea, and slowly a dream in the pandemic, has grown to become a huge passion. As a mother of 2 children, nutrition is a very important part of our lives. Smoothees has given me a platform to share my passion with the world and effect change one smoothees bottle at a time. I am inspired daily to encourage everyone to include healthy drinks in their everyday lifestyle. Thank you for supporting the SMOOTHEES brand with your purchase. Drink water, then drink smoothees.
What you drink matters!
Mepple Essien.